DIY Alarms & Security Solutions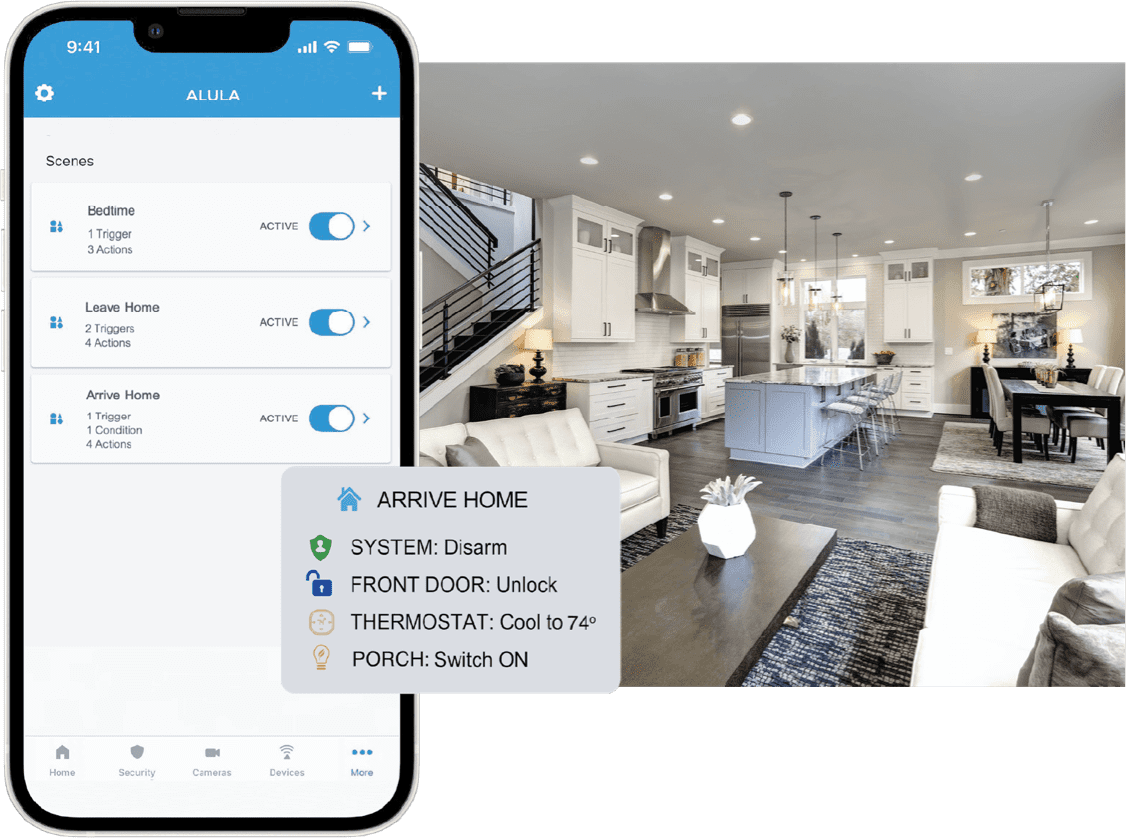 DIY Alarms & Security Solutions with MPPI
Michigan Property Protection is your trusted source for comprehensive safety and security solutions. As experts in home security, monitoring, and identity protection, we are committed to keeping your property and loved ones safe. Explore our state-of-the-art DIY alarm packages and experience the peace of mind that comes with our reliable and customizable security systems.
Shop DIY Alarms
DIY Alarm Packages for Every Need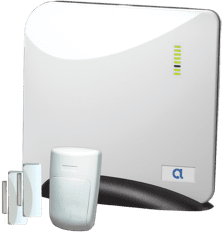 $249
Connect + Starter Package
Our Connect + Starter package offers essential security features to protect your home or office. This kit includes:
Hub Station
Door/Window Contacts
Motion Detector
The Connect + Starter package is an ideal choice for those seeking reliable security on a budget without compromising safety.
Buy Now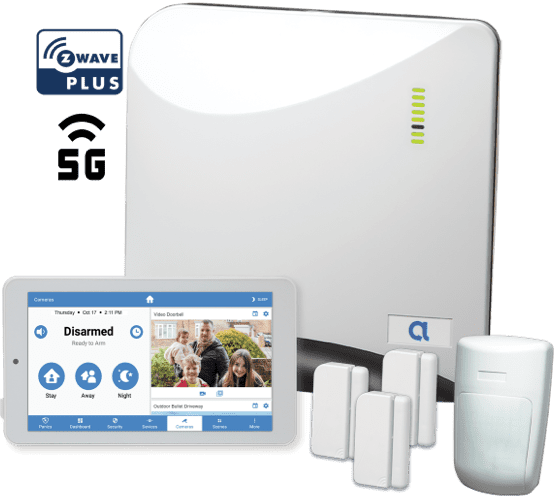 $549
Connect + Premium Package
Upgrade your security with our Connect + Premium package. This comprehensive kit includes:
Hub Station
Slimline Touchpad
Door/Window Contacts
Motion Detector
Backup Cell Communicator
Z-Wave Card
With the Connect + Premium package, you have everything you need to secure your home and create a smart and safe environment!
Buy Now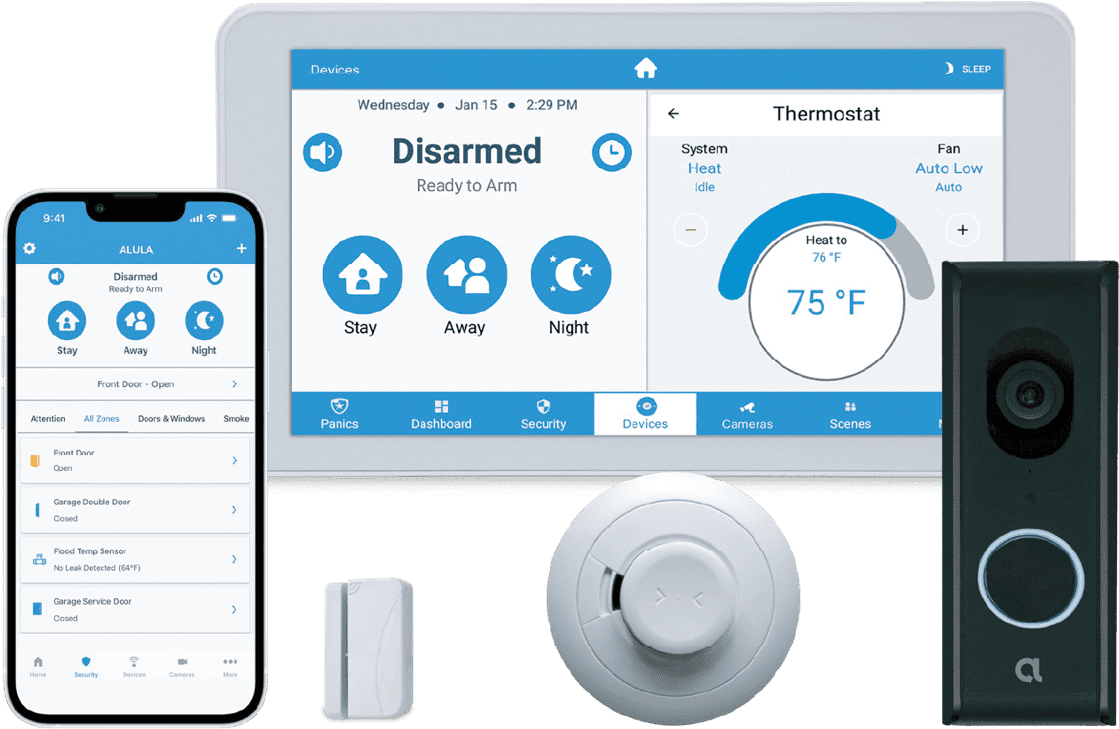 Completely Customizable DIY Solutions from MPPI
We understand that every property has unique security needs. That's why we offer customizable DIY alarm packages. Tailor your security system by selecting additional components such as extra sensors, cameras, or smart home integration options. With our easy-to-install DIY solutions, you can create a personalized security system that perfectly suits your requirements.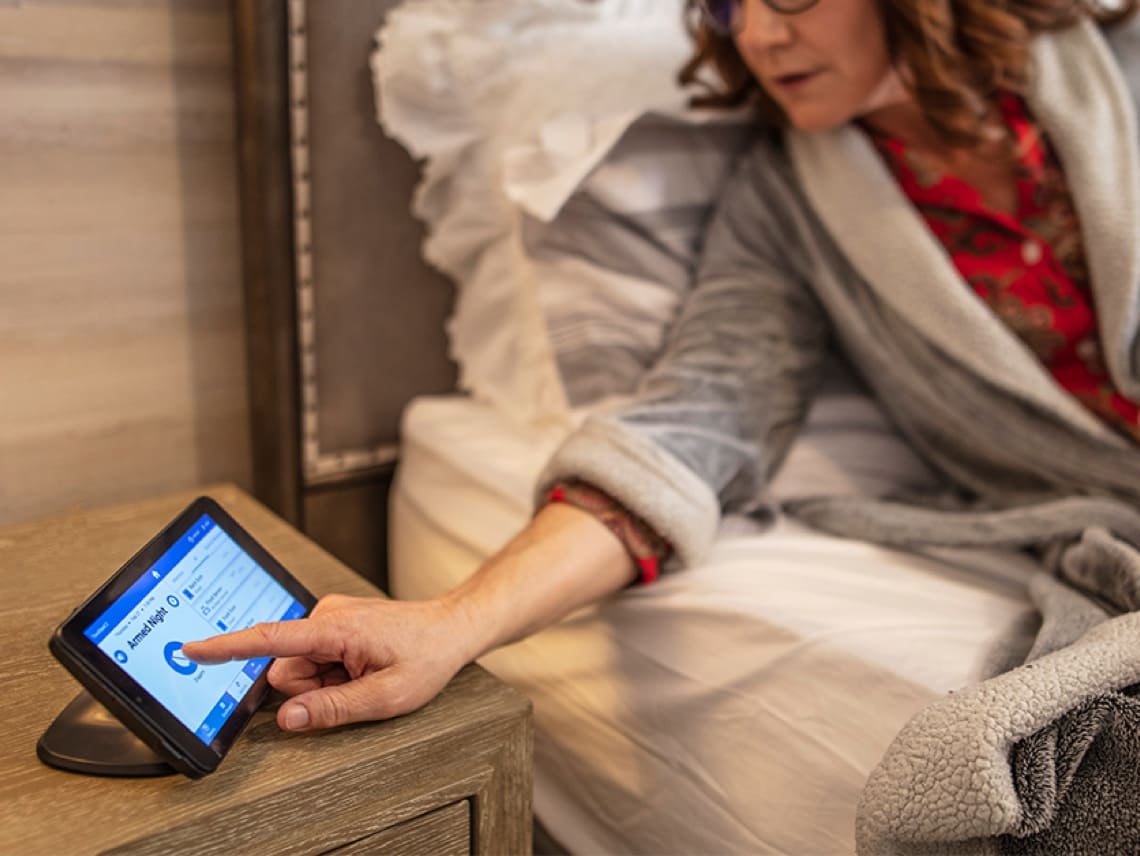 Smart Security Solutions at Your Fingertips
We make it easy for you to manage your home's security with our advanced DIY alarm systems. Whether you're on-the-go or at home, you can enjoy the convenience of managing smart locks from your phone. With automatic security, your system will activate or deactivate whenever you lock or unlock your door, giving you one less thing to worry about. And if you're ever unsure if you locked the front door, just check your phone, and lock it remotely. You can even create virtual access codes for temporary entry and receive notifications when important deliveries or your kids arrive home. With Michigan Property Protection, your connected home security experience is just a click away.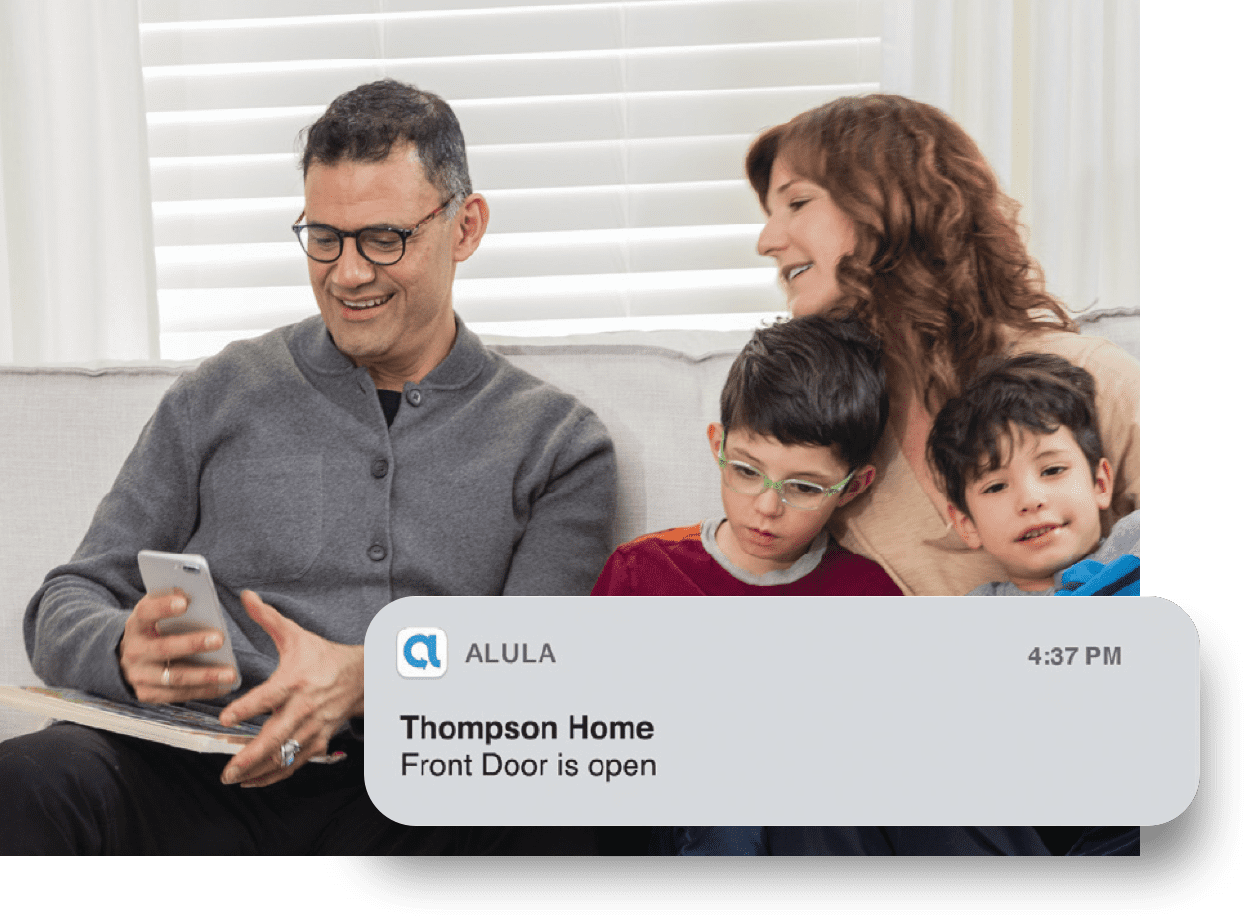 Stay Informed with Mobile Alerts
Our proactive alert system keeps you in the loop with the latest system activity. From system events to water leaks and unusual activity, you'll get real-time notifications to ensure your home's safety and security. Stay in the know and relax with the peace of mind that comes with staying connected to your property.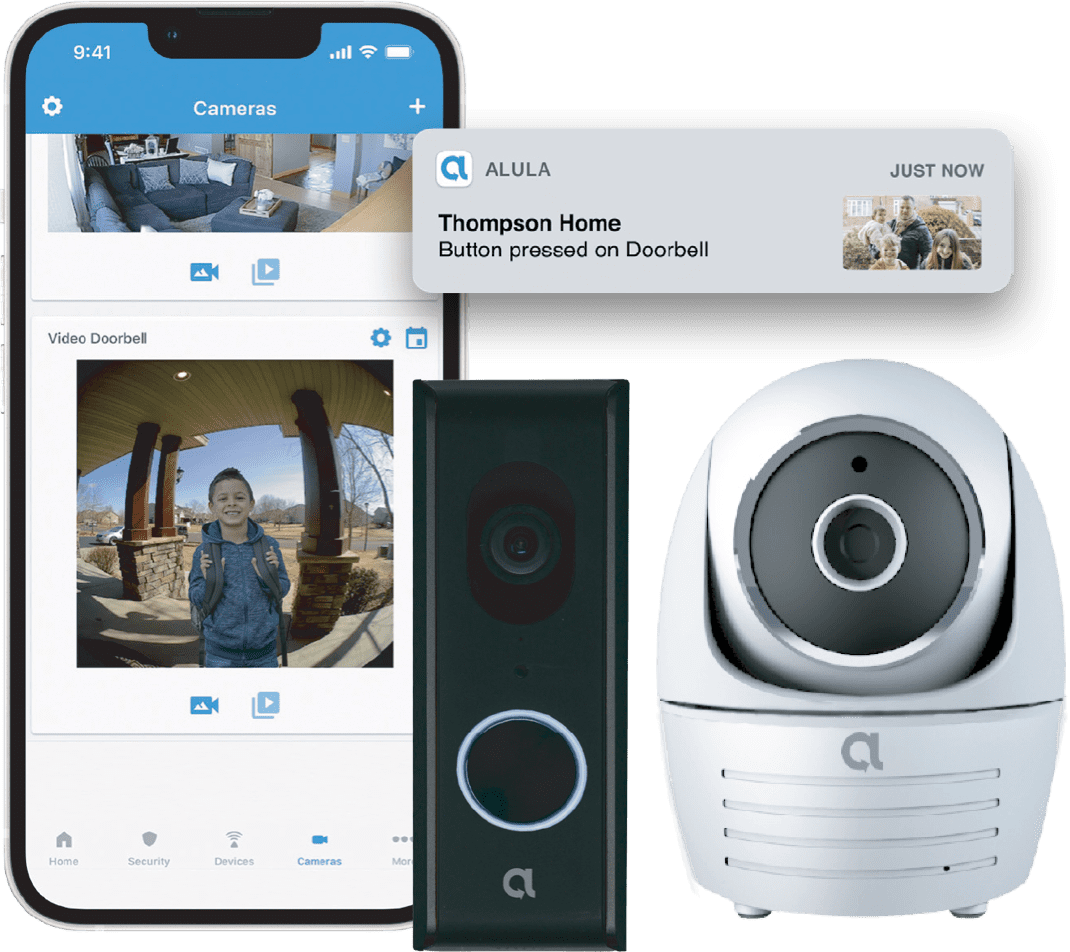 Security Camera Monitoring from MPPI
No need to worry about being away from home with our cameras. You can keep tabs on what's happening in and around your house with live look-in capabilities. You can personalize your camera settings and alerts to cut out any distractions and only focus on what matters to you. Plus, you can even communicate with visitors at your doorstep through your phone or touchscreen. We have an array of cameras to fit your needs, including outdoor cameras, video doorbells, and indoor 360 cameras. You'll feel secure knowing who's arriving at your home and monitoring any other activity. You won't miss a single thing with our high-resolution cameras, peace of mind is only a click away!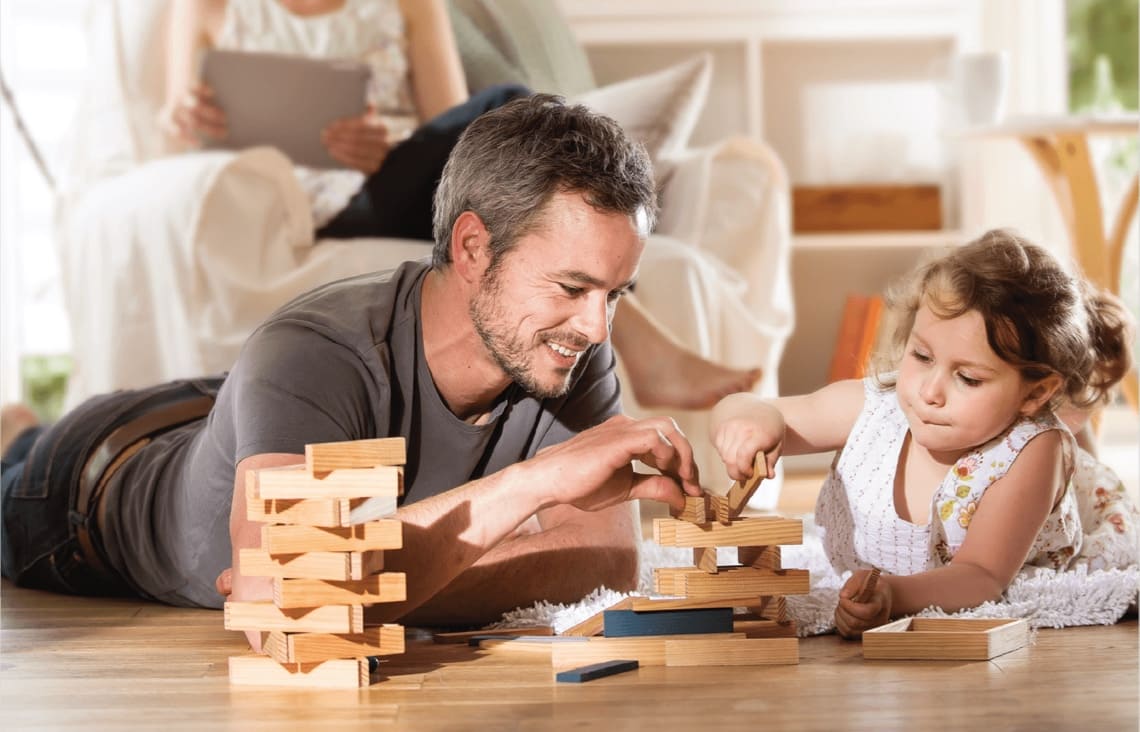 Safety for Your Entire Home
or Office
Whether you're ready to set up a complete smart home system or start with the basics and expand later, our products are designed to meet your needs. Contact Michigan Property Protection today to learn more about our additional products and services. Our knowledgeable team will guide you through the process and help you create a customized security solution that perfectly fits your requirements.
Ready to take control of your security?
Enroll now in our DIY alarm systems services to enjoy the ultimate peace of mind. Our team of experts is here to assist you every step of the way. Contact us today to learn more or schedule a consultation.
Shop Now